Bullseye Billiards PDF eBook
$ 9.99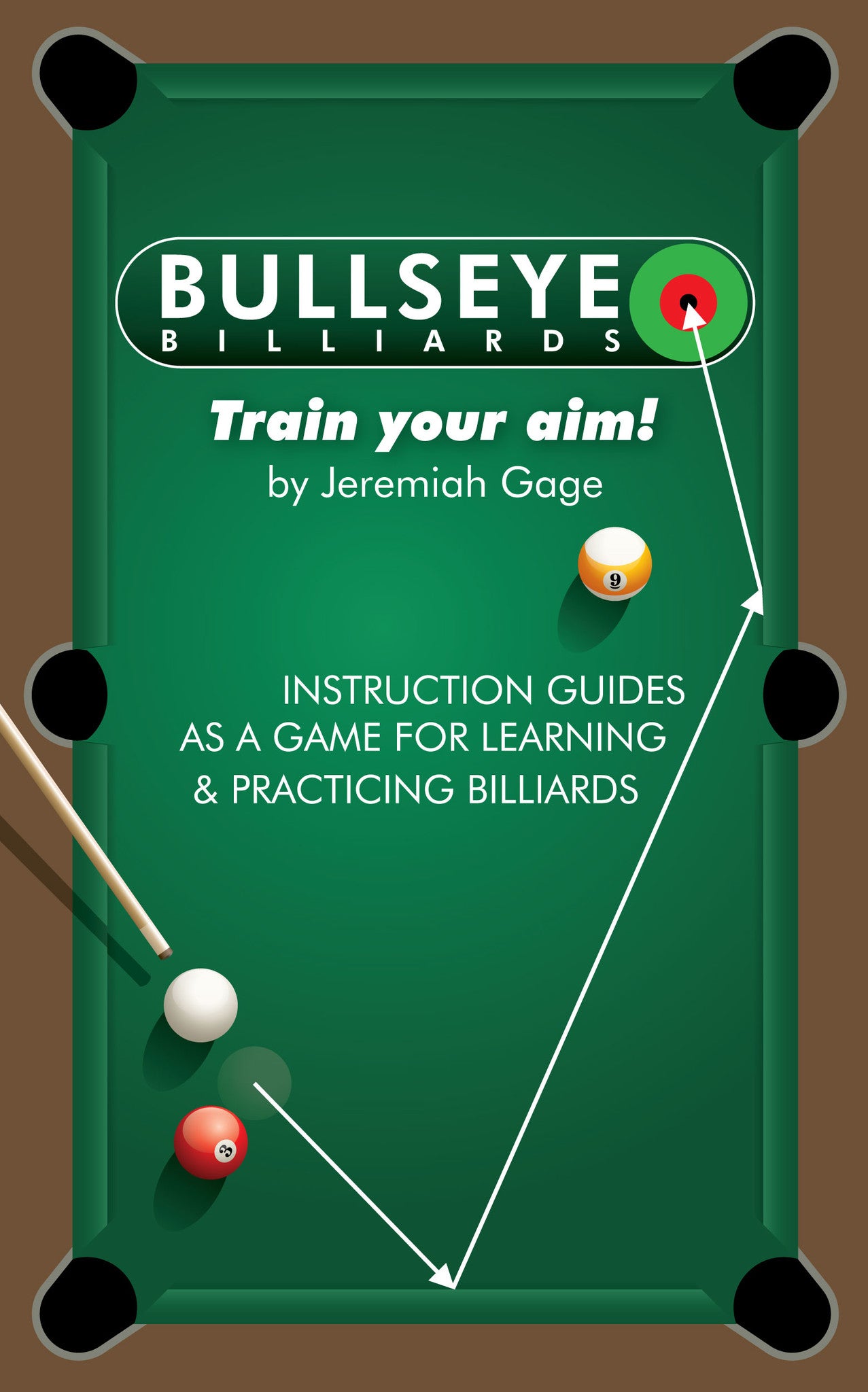 Improve your billiard/pool skills with the digital Bullseye Billiards!
All 200 shots are designed for beginning to intermediate players who want to run more balls and win more games. Each shot has a diagram for the line of aim, tip contact, stroke speed, and an instructional hint.
You will get a link to download the PDF immediately after purchasing. The eBook is also available on iBooks and Kindle.
This eBook can be used to play the Bullseye Billiards instructional games. For the complete package with targets and score pads, go to the Bullseye Billiards product page. You can also get the standalone Target Set.
If you prefer a physical book, we have that too!
For scoring and reporting, get the Bullseye Billiards app.
--
For a limited time, get the PDF eBook on Gumroad at a discount: https://gagepool.gumroad.com/l/qamgo